This job listing has expired and may no longer be relevant!
Secteur privé

Talentissia recrute un Senior Application Support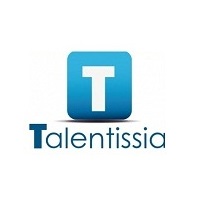 Description de l'emploi
● Provide high quality, professional and responsive support service to all users across the business on a range of different technologies, hence allowing them to complete their job seamlessly.
● Contribute or be responsible for managing local and international project when required.
● Support and train end users.
● Manage the technical documentation where appropriate.
● Triage and resolve escalated application issues.
● Perform analysis and diagnosis of complex issues for end-users.
● Assemble issue logs and analyze relevant root causes.
● Declare bugs & defects for the development team with the necessary details.
● Assist end users in analyzing and reporting application issues.
● Coordinate with other business units and perform additional relevant duties.
Exigences de l'emploi:
● Holder of a degree in Computer Science, Information Technology or equivalent.
● At least 4 year work experience in an application support environment.
● Excellent knowledge of Windows OS.
● Excellent knowledge of information systems administration and networks.
● Proficiency in Microsoft Office.
● Excellent organization skills, ability to systematize and prioritize.
● Strong communication skills – written and verbal.
● Fluency in English and French required.
● Ability to prioritize projects and strong problem solving skills.
● Polyvalent and multitasking.
● Customer service experience/ strong customer focus.
● Strong analysis and troubleshooting skills and experience.
● Strong knowledge of SQL, HTML and JavaScript.
Comment postuler
Interested ? please send your CV to: jobs.tic@talentissia.com and mention in the subject line, the Reference: APS
Apply for this Job