Secteur privé

Talentissia recrute un Developer Operations Engineer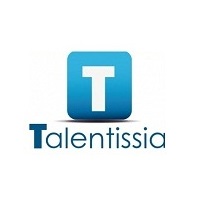 Description de l'emploi
● Manage and automate the deployment process.
● Collaborate daily with the development, QA & product team to plan, deliver and manage services for efficient deployments while ensuring maximum uptime.
● Manage backups, restores, upgrades as well as monitor all the infrastructure.
● Ensure security of the production infrastructure, systems and applications.
● Participate in failure, load and performance testing and provide cause analysis and resolution of critical outage.
● Build and manage the monitoring systems, metrics, internal dashboards, and any additional tools to keep the infrastructure fast, scalable, and reliable.
Exigences de l'emploi:
● Bachelor's Degree in Engineering with 2-4 years of successful experience working as a developer in operations.
● Extensive experience building high capacity, high throughput, highly available, and fault tolerant infrastructures.
● Excellent knowledge of information systems administration and networks.
● Experience engineering, developing, and running IT Operations monitoring tools.
● Experience with continuous integration & deployment tools.
● Excellent knowledge of Microsoft environment.
● Experience securing .Net web, web services and MVC applications.
● Ability to work effectively within a team environment, and in an international team environment.
● Ability to work independently with minimal supervision, as well as collaboratively within a team.
● Familiarity with agile software development concepts.
● Fluency in English and French required.
Comment postuler
Interested ?
Please send your Resume (in English) to: jobs.tic@talentissia.com, and mention in the subject line, the Reference: DevOps
Postulez en ligne